Highs and Lows of the HTC RE Camera
Last Updated on April 27, 2015 by Jody Halsted
I'm a gadget girl. I love (love) playing with new electronic toys. And, thanks to the wonderful relationship I have with the Midwest Public Relations Manager for Verizon Wireless, I get to play with some really fun gadgets – and my husband doesn't have to pay for them. It's just unfortunate that I don't get to keep the ones I really like…
Right now I have the super fun HTC RE camera.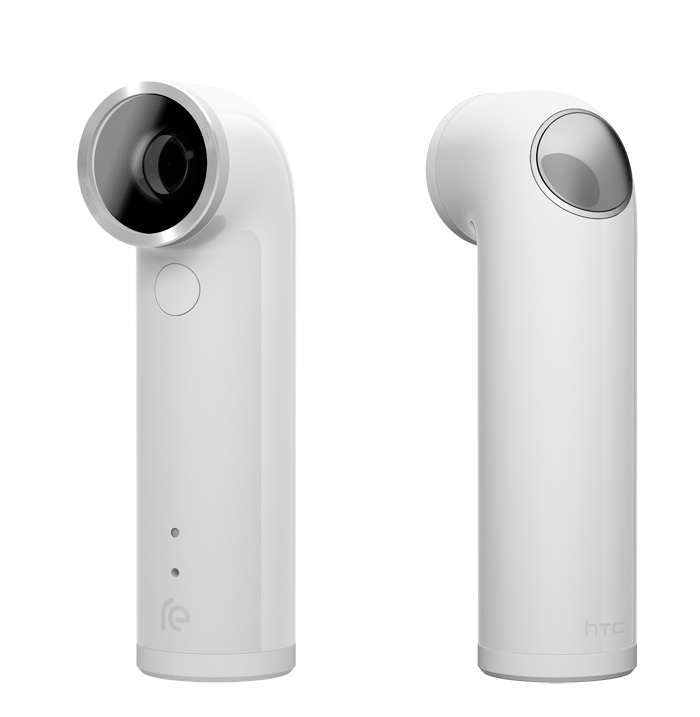 Yep, it looks just like a periscope. But it is actually a handy little camera that you can operate with one hand.
The RE has only 2 buttons; one on the front directly under the lens, and one at the back. With these buttons you can take still photos, record video and record slow motion video.
What I Liked About the HTC RE
I really loved the size and shape of the RE. It fit comfortably in my hand and, when I wasn't using it, in the pocket of my jeans.
The 2-button system worked well for me- which was amazing as multi-use buttons usually confuse me (I never know what they are doing). I credit the sound that accompanies each. When you take a photo, you hear a shutter sound. For video, a double beep with a red light tells you it is recording. And, for slow-motion video, a different tone beep and a blue light.
The RE camera app was really easy to use with my Android phone. It connected right away, and I didn't have to create multiple passwords or find special wifi. You can even set up time-lapse video easily with the app- just don't forget to check your time-lapse settings and use a tripod! My favorite thing about the time lapse video – all the photos from the sequence are kept in a file individually. Super handy if you missed a shot with your other camera! (What, you don't use multiple cameras when you're out? No? Just me? Hunh….) Take a peek at the time lapse video I shot at the Chris Owens Easter Parade in New Orleans:
The RE camera is waterproof, so you can use it in the pool and you don't need to worry if it gets splashed while you're enjoying possibly wet activities, like the slow motion video I shot below and then edited to 3 seconds long:
Though I didn't try it, you can live stream to Google Hangouts from the RE using the phone app.
What Could Be Better About the HTC RE
The internal microphone can pick up voices near, but the farther away they are, the more faint. This is not a bit drawback, really, but if you are thinking to use this to conduct interviews you may want to think again as there is no way to add an external microphone.
The battery seemed to drain quickly. I think this is because the camera stays in 'stand by' mode unless you shut it off from the phone app.
My Thoughts About Using the HTC RE
So why would you choose the HTC RE over, say, your smartphone? Only one reason, really – it's quick. How many times have you grabbed your phone, woken it from sleep, unlocked it, and opened the camera app only to have the moment you wanted to capture gone? With the RE you grab it, push a button, and you're recording memories.
For a casual user the HTC RE is a fun camera that is easy to use. Period.
Verizon Wireless loaned the HTC RE to me to try. I was not compensated for this post, nor did I get to keep the camera. All opinions and thoughts are my own.