Birthplace of our 21st President: Chester A. Arthur
Vermont is known for gorgeous green mountains, breathtaking foliage and of course maple syrup, but it is also home to the birthplace to the United States' 21st President, Chester A. Arthur. Although Vermont is not a prime destination when thinking "Presidents", don't leave it out of the running as it's a scenic unexpected stop when traveling through Vermont.
Begin planning your Vermont getaway!
Situated on a hilly, dirt road, the Chester A. Arthur birthplace can be found off the beaten path. Passing by dairy farms, country homes, cows and horses will make for an adventure for any child. Once arriving, a parking area can be found across the street for your visit into what was once his everyday life.
Upon reaching the site, the home where Chester A. Arthur was born will be the prominent viewing point. Inside the two bedroom home, you will find information regarding his upbringing, education, early career, marriage, and Presidential years. Some of his accomplishments included modernizing the US Navy through steam powered engines and negotiated trade agreements with those in the Western Hemisphere. A mile down the road, you can find the 'The Old Brick Church' where his father was a Reverend.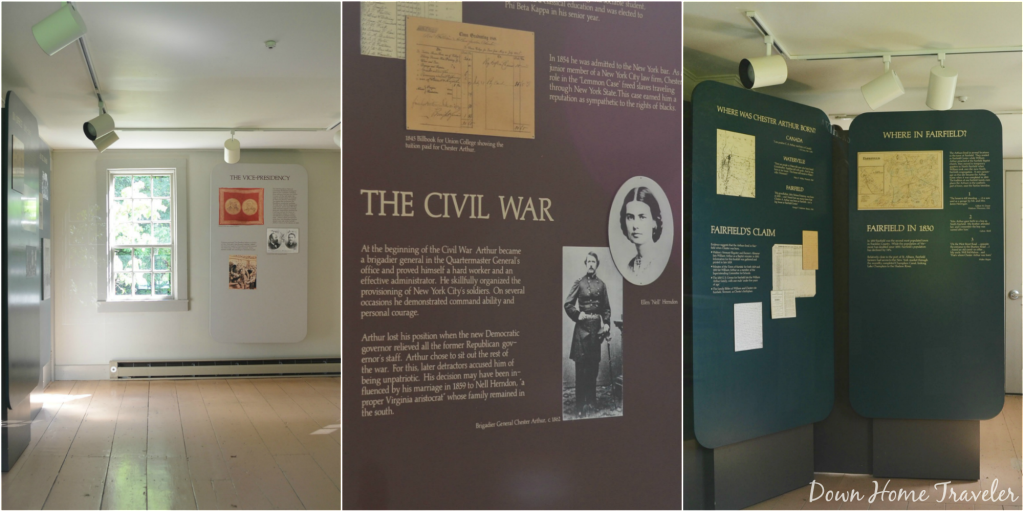 If the historical aspect of this location isn't enough, bring along a lunch and walking shoes. A picnic table is available onsite and the Chester A. Arthur walking trail is directly nearby which explores the woods in the surrounding area. Be sure to save time to take in the scenery, it's amazing and showcases Vermont.
Be sure to visit the Chester A. Arthur site to know the dates and times the site is open as well as directions.
The best stay in Vermont?