Taking the Kids to Medieval Times Dinner & Tournament
Last Updated on April 15, 2015 by Jody Halsted
Medieval Times Dinner and Tournament is a restaurant filled with experiences you're not likely to find outside of a Renaissance Faire.   Dashing knights swinging broadswords, a lovely princess and galloping horses.

We took the girls to the Medieval Times in Dallas during a recent trip.  I admit to being a bit hesitant prior to our arrival.  Would the kids balk at the food?  Would the sword fighting be too violent for them?  Would they be bored?
I needn't have worried.  As we left the girls were already asking to return the next time we will be in Dallas.
Arriving at Medieval Times
You'll know you're at the right place as soon as you pull into the parking lot.  A massive castle fasçade stands behind a moat, heavy wooden doors open and welcoming.
Though you may be able to walk in for a show, it is recommended that you make a reservations.  This will assure that your party can all sit together.  You also need to arrive, or wait to be seated, as a group.  Seats are given first come- first served, unless you pay for VIP front row seating.
Your tickets are exchanged for paper crowns in your knight's colors and tickets showing the row in which you will be seated.  Have a professional photo taken with royalty before entering the open waiting area.  While you're waiting you can browse the gift shop or enter the torture chamber.
The doors to the arena open a few minutes before show time and the entire room move, en masse, toward their entry.  Seating is actually quick and organized- I was really impressed how well the servers handled the crowd!
Dining at Medieval Times
Food and drink choices aren't plentiful, though there is a bar available (additional charge) if your drink preferences run beyond Pepsi, iced tea or water.  Your smiling wench or page will introduce you to your knight, though you have to listen carefully as the crowd is noisy and each section has a server doing the exact same thing!
There is no ordering from a menu, your napkin outlines the evening's feast:
Items are served throughout the first half of the tournament and, I must admit, it was quite tasty.  The tomato bisque was warm and creamy and the chicken was perfectly roasted.  Probably the best part- for the kids, anyway- was that there is no silverware!  yep, you eat with your fingers; not even a dagger to remove meat from bones. 
The Tournament at Medieval Times
It would be very easy for the entertainment at Medieval Times to come off as "campy", think 'A Knight's Tale', but other than a few scripted lines that are meant to elicit groans, the show is entertaining and exciting.  The Tournament pits six knights against eachother; 3 from the East and 3 from the West.  As you cheer and jeer the knights compete in tests of skill, tossing flowers to the ladies of their court after each competition.  The weapons used by the knights are real, the swings of the swords and tumbles from horses are well rehearsed and natural looking.  The sharp clangs of metal meeting metal are accompanied by real sparks, not a trick of light.  The beautiful white Andalusian horses are breathtakingly graceful and full of joy as they perform.  The destriers that carry the knights as they joust are fluid in their movements.    The horses are pure pleasure to watch.
Though dinner at Medieval Times isn't someplace you would visit weekly, it is an adventure out of the ordinary and great fun during a family vacation or for a special occasion.
Looking for more fun in Dallas?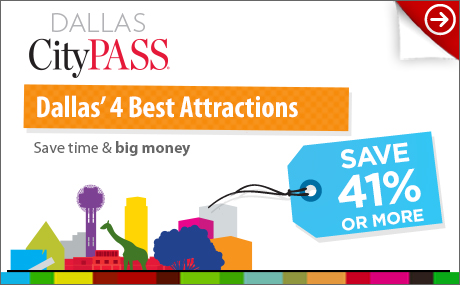 Disclosure:  We would like to thank Medieval Times Dallas for hosting our family.