National Parks to Visit During the 100th Anniversary in 2016
Last Updated on October 2, 2016 by Jody Halsted
In honor of National Parks Week (April 16-24, 2016) as well as the 100th anniversary of the National Parks Service, I want to challenge you to visit at least one national park this year.
To help inspire you I asked some of my travel blogging friends to share a bit about their favorite National Parks.
National Parks to Visit This Year
The US is such a vast country! To show no preference to my beloved Midwest home we will travel east to west exploring some of the country's national parks.
Shenandoah National Park, Virginia
Shenandoah National Park is just about 75 miles west of Washington, D.C. but feels like a world away. The park is known for its hiking trails to suit all ability levels, wildlife viewing, natural and historic exhibits at the visitors' centers, and diverse accommodations that range from hotel style lodge resorts to backcountry camping.
Read more about Shenandoah National Park and the Skyland Resort at Kid Trips
National Monuments of Washington DC
Our nation's capital has so much to see and do for free, that you may not need to spend a thing beyond accommodations. Beyond all of the amazing Smithsonian Museums that we tour with the kids, the Monuments are truly rewarding to see. The gorgeous white marble buildings, classical architecture, statues and history of them all are astounding.
Read more about the National Monuments in Washington DC here on Family Rambling.
National Historic Park, Massachusetts
Better known as The Freedom Trail. The Freedom Trail is marked by a red line in the sidewalk- it is either red bricks set into the sidewalk or a red painted line – leading you through the history of American independence.
Follow the Freedom Trail here on Family Rambling.
Great Smoky Mountains National Park, North Carolina & Tennessee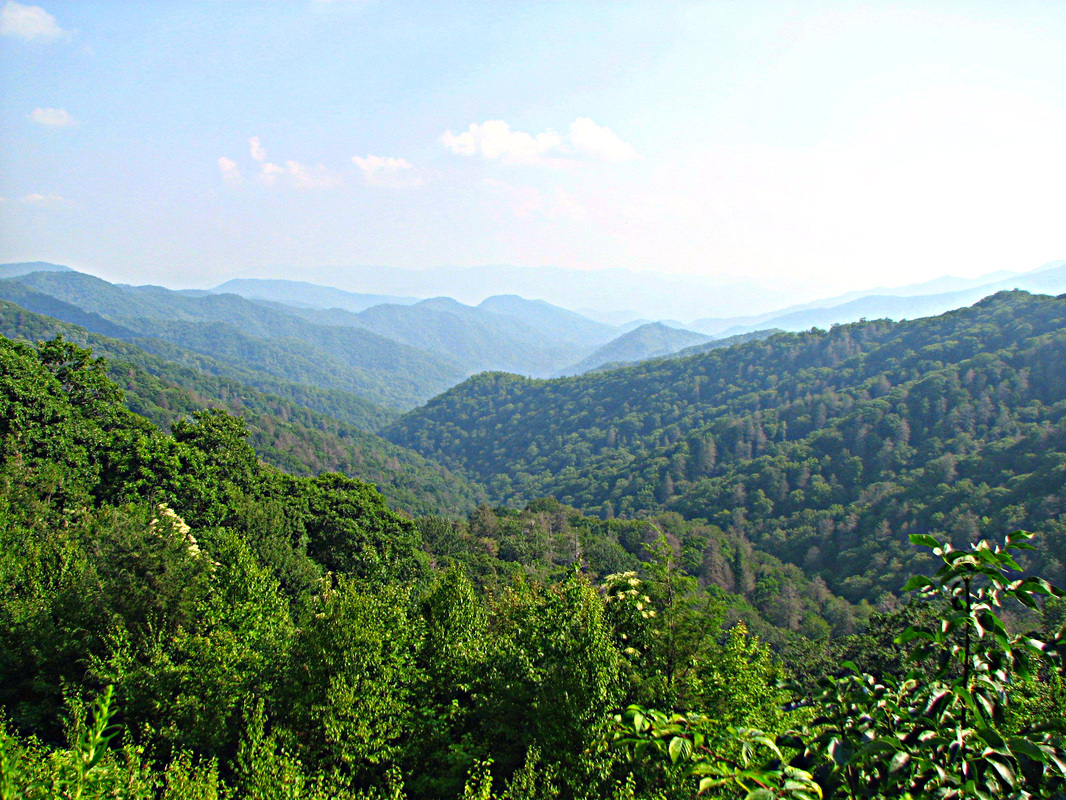 Hiking, waterfalls, mountain views and wildlife are what you'll find at the most visited park in the US. We loved the hike to Rainbow Falls, especially the view at the end. It's no wonder this park is so popular.
Celebrate the Outdoors at Great Smoky Mountains National Park at familyTravelsUSA
The Jefferson National Expansion Memorial, Missouri
More often referred to as the Gateway Arch Riverfront this symbol of westward expansion offers more than you imagine.
Explore the 'Gateway to the West' here on Family Rambling.
Wind Cave National Park, South Dakota
One of the longest caves in the world, Wind Cave is a terrific family travel destination.  While the miles of prairie land above is filled with hiking trails and wildlife like prairie dogs, bison and pronghorn, the caves far below the surface offer a completely different type of exploration.
Go deep into Wind Cave National Park here on Family Rambling.
Mount Rushmore, South Dakota
The southwest corner of South Dakota holds the state's most visited site – Mount Rushmore. And really, it's s stunning place to visit. The massive granite heads of four of our nation's most beloved Presidents, each as tall as a 6 story building, gaze at you through the Avenue of Flags as you approach the Grand View Terrace.
But there is more to Mount Rushmore than the view. In our see-it-snap-a-photo-move-on society, many visitors don't take the time to explore the trails surrounding the mountain, or the studio space of Gutzon Borglum, the sculptor who designed the scale model of Mount Rushmore and oversaw the carving.
Read more about South Dakota's #1 tourist destination here at Family Rambling.
Badlands National Park, South Dakota
Even after our visit to Badlands National Park, I am still at a loss to describe the area well.  As I tried to imagine westward settlers viewing this area for the first time, all I could think was that to many it would seem that the flat, grassy prairie gave way to an other-worldly landscape of buttes and bluffs filled with animals they had never seen before.
Discover the contrasts of Badlands National Park here on Family Rambling.
Little Bighorn National Monument, Montana
The battle at Little Bighorn is where General Custer took his last stand against the Lakota, Sioux, Arapahoe and Cheyenne Warriors. During the dates of June 25th and 26th of 1876, 263 members of the US Army's 7th Calvary Regiment expired at this location.
Learn more about visiting the site of this legendary battle here on Family Rambling.
Yellowstone National Park, Wyoming & Montana 
Believed to be first seen by European American eyes in 1806, the descriptions of what was to be come Yellowstone National Park weren't believed for over 60 years. After all, tales of "fire and brimstone", steaming rivers, bubbling mud, and boiling water spouting from the ground are rather far fetched. Even today, nearly 150 years after Yellowstone National Park became the first national park  in the US and the world, the tales of geysers, colorful hot springs, and bubbling mud pots read like science fiction.
Tips for visiting Yellowstone here on Family Rambling.
Only one day to visit Yellowstone? Advice from The Traveling Praters.
Glacier National Park, Montana
If family travel finds you 'in the neighborhood' of Glacier National Park, you'll want to stop. Even a short visit can create a lifetime of memories.
Discover what you can see at Glacier National Park in just a few hours here at Family Rambling.
Crater Lake National Park, Oregon
Crater Lake National Park is an awe-inspiring destination with limited amenities but unrivaled beauty and history. Plan a full day to travel the Rim Drive, stopping at the Visitor Center and all the notable stops along the way.
Read more in the Ultimate Guide to Visiting Crater Lake at Road Trips for Families.
Joshua Tree, California
Joshua Tree is one of the most magical of the national parks we have visited.  The out stretched arms of the Joshua Tree, the 'cuddly' cholla cactus lighting up the horizon and the giant granite rock formations are just some of the intriguing things you will encounter as you hike, bike or drive around this massive park.  The otherworldliness of Joshua Tree will mesmerize you and keep you coming back for more.
Explore Joshua Tree with this one day itinerary at No Back Home
Channel Islands National Park, California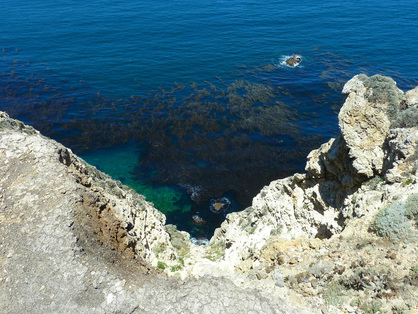 Great memories of a beautiful day visiting one of the lesser known treasures of the National Park system, Channel Islands National Park. The highlight of our day was definitely the snorkeling along the shoreline, although the views from the hike around Santa Cruz island were spectacular.
Learn why you should spend a day at Channel Island NP at familyTravelsUSA. 
Denali, Alaska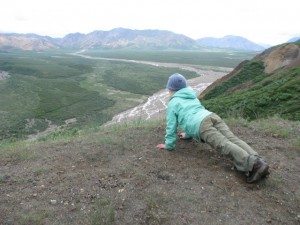 A visit to Denali was on my bucket list but I wasn't sure how a long bus ride would work with two kids.  It turned out to be a breathtaking adventure full of wildlife surprises and the most wide open spaces I've ever seen.  I was most enthralled by the tiny vegetation of the tundra – spectacular.
Learn more about touring Denali – and learning in the park – with Family on the Loose.
Looking for a few more national parks to visit where you won't have to battle the crowds? Check out these 6 Great National Parks You've Never Visited.
This is just a small sampling of the 410 National Parks across the US. Will you visit one of these this year? Or will your travels take you to another park?
Did I miss your favorite National Park? Please share your park story in the comments!